DWT G2 - G3 Beadlock (Rear)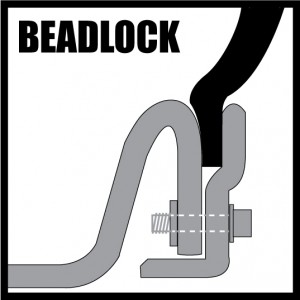 The Championship Winning G2 Bead lock wheel!
This awesome performance wheel has a bead lock on the outer rim for super protection against de-beading.
The Industry king of aluminum beadlock race wheels. After rigorous testing and winning championships in Europe and U.S.A. this wheel has proven to be the BEST EVER!
Features
• Lighter than Original Ultimate wheels.
• Deep drop center
• Attached nut plate improvement
• Improved fatigue resistance with it's shot peened wheel ring
• Durable black powder coat wheel finish
• Secure hub to wheel interface with it's bare metal mounting surface
• Beadlock wheel is constructed of .160/.190
• Rolled lip wheel is constructed of .160
SIZES:
8×8 – [3+5] 4/110, 4/115
9×8 – [3+5] 4/110 , 4/115
10×8 – [3+5] 4/110 , 4/115